PhoebusLife: Connecting Our Community
Welcome to PhoebusLife, the online hub for Phoebus citizen-led programs and events. If you've ever felt the inspiration to contribute more to the community, PhoebusLife can help connect you to neighbors who share your passion. As citizen helpers of Phoebus, we abide a pledge to our core values:
Community Driven

In Phoebus, we believe its residents are its strength; we listen to our community to inform the work ahead.

Innovation

We encourage the pioneering of new ideas from within the community and nurture creativity in achieving community good.
Integrity

We pledge ourselves to work together with honesty, professionalism, civility, and respect.

Impact

We strive to perform impactful work, to be supporters in shaping and influencing, and making a lasting difference in Phoebus.
Community Events
We are constantly working with new citizen leadership to create emerging projects. Take part in the next community event and gain a greater sense of ownership in Phoebus.
Latest Updates
November 4, 2023
11:00am-6:00pm
We're thrilled to announce Harrison Phoebus Day, a vibrant all-day block party and street festival that celebrates the town's namesake! Read more details here!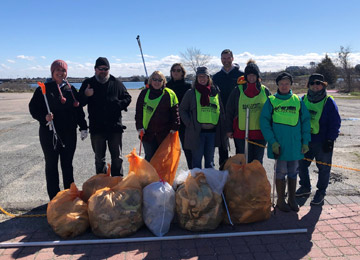 August 19, 2023
9:00am - 10:00am
Come out to the Phoebus Waterfront Park and take part in a shoreline cleanup with your neighbors!
PhoebusLife is a project from Joe Griffith, the Phoebus Neighborhood Commissioner
in collaboration with Phoebus Community Enhancement,
a subcommittee of the Partnership for a New Phoebus
Get Involved